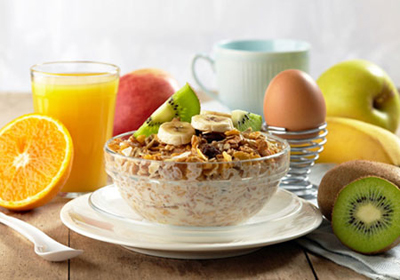 Welcome to Comfort Inn Wytheville near I-81 exit 70, the perfect hotel in Wytheville VA when you want a pleasant, modern room at a smart price. Make us your home away from home for your business or pleasure trip to southwestern Virginia. We're close to everything that matters here.
Amenities that make every stay at this well-rated Wytheville, Virginia hotel a good one include a free hot breakfast with hot coffee, free wifi, free parking, an outdoor pool, a fitness center and other features. In your well-designed guestroom, expect a coffee maker, hair dryer, flat-screen television with premium channel service, upgraded bedding and more.
Staying with us at our 100 percent smoke-free, interior corridor property places you close to Claytor Lake State Park, Rural Retreat Lake, Big Walker Lookout, The Wythe Raceway and Wytheville Meeting Center. Wythe County Community Hospital is close at hand as well.
At Comfort Inn Wytheville, we value every guest and offer you a pleasing experience that will make you want to stay with us again and again. To make sure you get a room at the best rate, book now through this website for maximum availability and the lowest prices. We'll see you and your traveling companions soon here in Wytheville.
Business Travel:This hotel in Wytheville VA is designed with business travel in mind. If you're looking for hotels in Wytheville VA near I-81 or Wytheville Meeting Center hotels where you can get great value and also stay in comfort during your business trip, there's no better option than our respected motel in Wytheville, VA. Lodging in this area can vary significantly in quality, but you owe it to yourself to make the good decision to stay here – where you're sure you can have your needs met and your expectations exceeded. Why not book a room with us now? From the moment you arrive at this Wytheville, Virginia hotel, you'll realize you've made decision that will serve you well.
Family Travel: For family travel, this Comfort Inn is tops among hotels in Wytheville, Virginia and is family-friendly. With a nice free breakfast, free wifi and many other amenities aimed at travelers like you, your gang can expect a pleasant experience that will satisfy everyone. Hotels near Wythe Raceway Virginia and the many local things to see and do can vary in price and experience. Some Wytheville Community College hotels, for example, just aren't nice enough or safe enough when traveling with children or the elderly. But you need not worry when staying at this selection of hotels in Wytheville, VA. Our guest experience is right for families like yours that insist on quality.
Affordable Hotel Stay: We want you to save while being totally satisfied. For an affordable pick of Wytheville, Virginia hotels that you can depend on or a right-priced hotel near Wythe County Hospital and hotel near Wytheville Meeting Center, stay at our respected Comfort Inn. This brand is known for budget-friendly accommodations that meet the needs of all kinds of travelers. But this hotel near Wytheville Community Hospital offers more than that. Along with affordability and comfort comes convenience. While some places to stay in the area can be expensive, this place is as reasonably priced as it is comfortable and convenient. Why not make this local hotel your first choice in the area?
Safe and Peaceful Stay: Nothing else matters in a hotel experience if you can't get a safe and pleasant stay. As the best of the value-conscious Wytheville, VA motels, we proudly offer a peaceful and safe experience that's convenient enough to the highway, which makes reaching the property easy. Another of the Wythe Raceway Virginia hotels may provide a similar experience, but why take chances? Forget about the others and make us your place to stay in this area. From the moment you reach us, you'll feel safe and at home. Then, you can enjoy a great rest and wake up to a pleasing and fun day of business or pleasure. What could be better for you?
What would you like to see or do in Wytheville, VA? Consider these ideas:
The Edith Bolling Wilson Birthplace Museum gives you a special glimpse of a former First Lady's home.
The Great Lakes to Florida Highway Museum offers lots of fun exhibits in an old gas station.
The Haller-Gibboney Rock House is a historic rock home with guided tours available – and it's easy to reach from here.
Little Walker Mountain is just one of the scenic outdoor destinations you can see or approach for fun and adventure.